Anger Management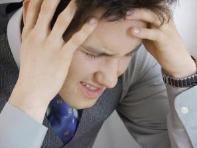 There are times when it feels as if the world is closing in and there is no way out. We can help. Our experienced counselors can help you get a handle on your emotions. C.H.I.L.L.L. (Changing Heated Ire with Long Lasting Life Lessons) is our premier Court Approved, Anger Management course. Rather you or your loved one needs Anger Management for Domestic Violence, DUI, Workplace Violence and Substance Abuse. If your child needs help expressing themselves nonviolently we give them the tools to effectively communicate their feelings in a positive constructive way.

Once you have completed your course and received your certificate, we are still with you. You will be able to call us or email us at anytime to help you if the walls seem to be closing again. You are always apart of our Family.

Call us (888)223-2444

Social Media Addictions

Facebook, Twitter, Instagram are a few of the Social Media Addictions we treat. Do you find yourself up in the middle of the night on farmville or searching everyones facebook page? Is it keeping you from living your life?

Is your partner or parent always on your case about Madden?

We can help your recognize and control to help you regain your life.

At any given moment of the day, a pre-teen, teenager, or young adult is at a very high probability that they are on some form of electronics. Be it the computer, video game or cell phone and all are using some form of social media. From tweeting, facebook and other social media more than a third of teens visited their main social networking site several times a day. Most of these youth will grow up to be media addicted adults. Some have been known to have been fired or quit because of being unable to make it to work because of either staying up all night or playing all day.

Youth today will have a higher rate of obesity and other weight related illness because of being stationary and lack of exercise of any generation before them. They will be suffering from neck and thumb strains from the constant bending and using the thumbs.

Our program will give parents and the student's tools to recognize there's a problem. By the time most parents realize a problem exits, their children are spending more than eight full hours on interactive video games or social media, getting very little sleep and neglecting schoolwork to the point of failure. Our program will parents and students to learn how to break the addiction, set limits on the amount of time that they children can spend on their electronics. Letting them know, using these forms of "entertainment" is a privilege and not a right.

Unlimited use of the internet can expose children to cyber bullying, pornography, sexual predators and violence, sometime culminating in tragic consequences. Our program will help them find outside interests and become more active. We will give parents/guardians guidelines to make sure they are setting an example themselves by not abusing electronics or social media constantly and other alternatives in successfully breaking the addiction thru group, peer coaching or individual counseling Bullying prevention programs include those with a focus on creating a school-wide environment or climate that builds connection and caring and discourages bullying and aggression, using classroom management techniques to detect and deal with bullying, training teachers, and using classroom rules against bullying that students were expected to follow.



Financial Management

Are you living paycheck to paycheck, unable save?

Do you want to purchase a home?

Do you want to know how to invest?

Do you want to save for a rainy day or retirement?

Our Finance 101 can help you make the right decision for your life style

Public Speaking

Are you afraid to speak in front of people?

Do you want to cinch that interview?

Our Public Speaking Class will help you through the um's and ah's of public speaking. On completion of our course, you will have mastered the confidence of speaking to the masses.

Gang Prevention and Intervention

Are you worried about your family member? We are here to help.

The Gang Intervention Program to work specifically with individual gang members within the most at risk neighborhoods within the county. Along with Mentoring, the mission of the program is to work together with youth and families to stop the violence and keep the communities safe. The Gang Intervention Program uses innovative approaches to help youth learn and experience positive alternatives that may lead them to divert their negative energies into positive ones within their communities. Services provided include case management, individual/family counseling with a licensed therapist, recreational activities, and participation in community events. The eight-week leadership program is a specialized program designed to bring together youth from the different barrios to experience hands-on activities, giving back to their communities, building positive relationships within their peer group, communication skills, leadership, and team building. While participating in the gang program, youth learn to come together in a nonthreatening, cooperative atmosphere in all the program sites. Gang and violence prevention program built around school-based, law enforcement officer-instructed classroom curricula. The program is intended as an immunization against delinquency, youth violence, and gang membership for children in the years immediately before the prime ages for introduction into gangs and delinquent behavior. The mentoring program is face-to-face, one-on-one contact between the client and an adult. Mentoring will provide motivation and inspiration to support youth during transition into adulthood.

The program offers a specialized mentoring program to children of incarcerated parents in state and federal custody. Our highly unique program offers a one-to-one ratio that pairs youth between the ages of seven (7) and seventeen (17) with carefully screened adults. All mentors are provided with the tools and training to incorporate history, law education, skill/relationship building, social studies, and service learning as options to enhance and enrich the mentoring experience.

Grief counseling. Our programs have developed partnerships with nationally recognized organizations; these partnerships encourage positive relationships among the community, parents, schools, and law enforcement officers. Lessons focus on providing life skills to students to help them avoid using delinquent behavior and violence to solve problems

Mentoring
Sports
Rites of Passage
Service learning
Anger Management
Mediation
Meditation
Career Training
Substance Abuse
Youth Leadership and Development
"Lean on me!" is a system of care that "wraps" a comprehensive array of individualized services and support around youth and their families to keep delinquent youth at home and out of institutions whenever possible. Treatment services are usually provided by multiple agencies working together as part of a collaborative interagency agreement, and each youth's treatment plan is determined by an interdisciplinary team consisting of a caseworker, family and community members, and several social services and mental health professionals. Individual case management is a less intense form of the wraparound approach where individual caseworkers guide youth through the existing social services or juvenile justice system and ensure that they receive appropriate services

Domestic Violence/Teen Domestic Violence:

Teen heterosexual and same sex relationships violence prevention workshops and intervention through teen advocacy. We present teen dating violence and building healthy relationship workshops to intermediate and high schools across the state. The teen victim advocate provides the teen with dating violence education, helps them gain safety and supports them in all avenues of healing and building healthier relationships. In working with teens, we have found that by the time students reach their senior year in high school, half of them will know someone who has been in an abusive relationship. Thus, the mission of our programs is to nurture the voices of youth in communities and to spread the message that it takes both love and courage to end the abuse.


Call us @ (800)689-0760



Rites of Passage: is a "coming of age" or Rites of Passage program for adolescent boys and girls who are ready to experience a personal challenge and an initiation into healthy, responsible adulthood. Here is an opportunity for parents, teachers, and friends to reintroduce to our youth something that has worked for thousands of years. By providing a healthy blueprint for young people they can realize that they are not alone, that they can earn a place of status in their community and that they, too, one day will be called upon to serve their youth as wise elders and leaders.